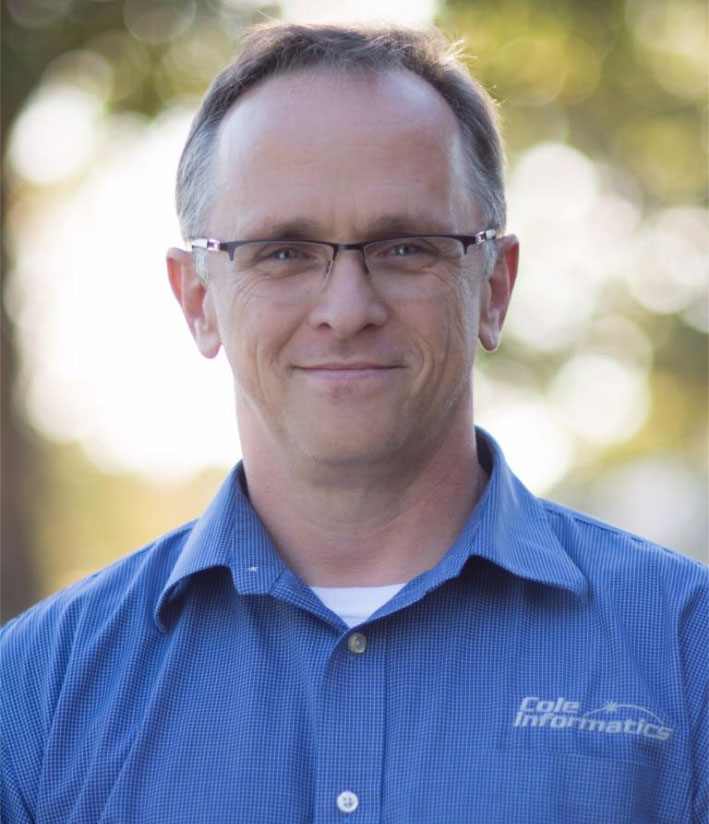 Expertise: Virtually anything related to business technology
Hometown: Bruceton, TN
First Job: Mussel shell company laborer (took a job at radio station quickly after!)
Hobbies: anything outside, workouts, "lumberjacking"
Fuel: White Monsters and meat
Favorite thing about Cole Informatics: Its my baby...created from scratch!
Recharging Zone: the gym and outdoors
Apps I can't live without: my password manager, Slack
Tech Tip: On the internet, if its free, you're the product.