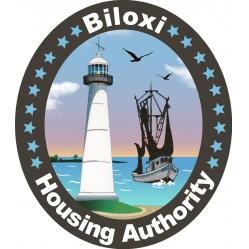 Biloxi Housing Authority, located in Biloxi, MS, serves the needs of low-income to extremely low-income families in the public housing authority's jurisdiction with safe and affordable housing, as well as daycare, free clinics, adult daycare, and assisted living. After hurricane Katrina devastated the Gulf Cost, especially Biloxi, they realized they needed disaster recovery and business continuity, as well as a full renovation of their IT infrastructure.
Prior to hurricane Katrina, Biloxi Housing Authority provided housing for approximately 650 – 700 families. Since then, they're grown to provide housing for 1800 families – and after experiencing the force of the hurricane in 2005, they recognized the need for processes that allow them to recover faster, or operate through, any similar event in the future.
Cole Informatics Comes Highly Recommended for Rebuilding IT Infrastructure & Implementing a Disaster Recovery Solution!
Bobby Hensley, Executive Director, explained, "we lost some employees after hurricane Katrina. A lot of people left the coast area and never returned. We hired someone from Tennessee, where Terry [Owner of Cole Informatics] was located, and he was familiar with them. We had to completely rebuild our computer system – we lost all of our paper files so the person we hired suggested giving them a call."
After meeting with Terry, Biloxi Housing Authority decided they were a great fit – bringing them on for a full renovation of their IT infrastructure, from cabling certification to network redesign to fully managed IT support services and everything in between.
Tom Noland, Procurement Officer, spoke about the work done, "They designed the network based on our operational requirements, ordered the equipment and licensing for us and delivered exactly what we needed. They provided our remote offices with access to the main server, which we had before, but not in the capacity they were able to provide. As far as designing the network and meeting our needs, they came through on that!"
Biloxi Housing Authority Finally Has Peace of Mind With A Predictable Network Environment & Backups Stored Away from the Coast!
Tom and the entire team at Biloxi Housing Authority feel much more comfortable about their ability to recover if disaster strikes again in the future. Plus, they're finally able to have complete peace of mind knowing their network is secure, stable and predictable! He explained, "They handle our backups now, and they're away from the coast."
Cole Informatics also recommended, and eventually delivered, the following to rebuild their IT infrastructure: an update to the servers' hardware and operating systems, new desktop workstations, and of course, a business continuity solution for local and offsite disaster recovery and the ability to continue business as usual if they ever have to evacuate the area again (or for any disaster).
Tom expressed his appreciation, "Cole Informatics' support is excellent! When we have problems, they're resolved in a timely manner. Since working with them, we've never been down a day that I can remember! They provide us with a secure network and handle all of our IT needs. They also coordinate with our software vendor on any upgrades and changes to our housing software."
Bobby also offered some valuable insight, "Terry's treated like he's an employee here. He's a partner in what we do. If we have a problem that can't be handled remotely, he gets in the car and comes down here – and we're 400 miles away!  That's actually only had to happen once in 6 years!"
Do you want a network that's extremely stable and remains operational over 99.999% of the time? Or maybe you need a data backup and disaster recovery solution to give you peace of mind? Whatever you need, we're here to help! Call 731.249.5700 or send us an email: info@coleinformatics.com.